Film: Everyday is a Holiday | Asia Society
When and Where
21/08/2014
6:45 pm - 8:15 pm

Asia Society
9 Justice Drive, Admiralty, Hong Kong
Hong Kong
China
(get map)
Event Details
Growing up in suburban New Jersey, filmmaker Theresa Loong knew little about her father's past. Then, one day she discovered his secret diary, written during World War Two. "Every Day is a Holiday" tells the inspirational story of how Paul Loong survived a prisoner of war camp in Japan and set out on an unlikely journey to become a citizen of the country that liberated him – the United States. We discover why, despite much suffering, "Every Day Is a Holiday." Using intimate conversations, rare archival footage and his wartime diary, this film also addresses contemporary issues of war, immigration, and national identity. The documentary explores the bonds of the father-daughter relationship and place themes of growing older, immigration and racism in the context of "living history."
The screening will be followed by a Q&A session with the film's director and producer,Theresa Loong.
Documentary Screening & Post-Screening Director's Q&A
Screening at 6:45 pm
Post-Screening Q&A at 7:45 pm
Close at 8:10 pm
(Dir: Theresa Loong; 56 mins; In English, Chinese subtitles)
Growing up in suburban New Jersey, filmmaker Theresa Loong knew little about her father's past. Then, one day she discovered his secret diary, written during World War Two. "Every Day is a Holiday" tells the inspirational story of how Paul Loong survived a prisoner of war camp in Japan and set out on an unlikely journey to become a citizen of the country that liberated him – the United States. We discover why, despite much suffering, "Every Day Is a Holiday." Using intimate conversations, rare archival footage and his wartime diary, this film also addresses contemporary issues of war, immigration, and national identity. The documentary explores the bonds of the father-daughter relationship and place themes of growing older, immigration and racism in the context of "living history."
The screening will be followed by a Q&A session with the film's director and producer,Theresa Loong.
Ms. Loong will also be speaking at TedX Wanchai on August 23. www.tedxwanchai.com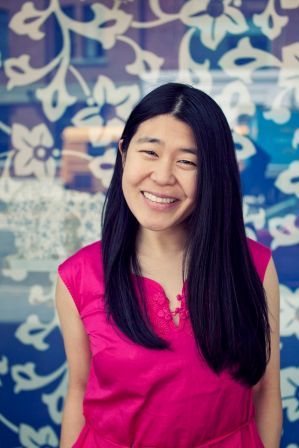 Theresa Loong is an artist and interactive media professional who creates intergenerational storytelling experiences focused on memory, identity and immigration through the use of film, games and apps. She is an award-winning multimedia artist whose work has been exhibited at the National Gallery of Art, Sala de Exposiciones, Teriennale di Milano and Círculo de Bellas Artes. Ms Loong has produced interactive graphic novel games and social media games for AMC Networks' "The Walking Dead" and "Breaking Bad." shows. As Chief Operating Officer of Intellitoys, she worked with Grammy award-winning musicians and storytellers to create interactive stories, songs and games for children in Chinese, Spanish, French and English. She received an NEA Arts in Media grant and was an Artist-in-Residence at the Statue of Liberty and Ellis Island National Monuments. Theresa is an honors graduate of Harvard University, where she studied social anthropology.
Outreach Partners:
Asia Society Asia 21 Young Leaders
WomenInMedia
American Chamber of Commerce
TEDx
Map
---