Guest Post: 8 Chinese Reality Shows You Should Know
---
This is the second installment of Channel C's Cecilia Miao's Chinese pop-culture series (see her first post about Chinese TV shows you should be watching here). Read her list below giving Pengyous more insight into the Chinese reality TV scene.
---
Similar to reality shows in the US, Chinese reality shows contain a goldmine of cultural knowledge that goes largely untapped. It's assumed that you'd need an extremely high level of Mandarin to figure out what's going on. If you want to learn, you've got to start somewhere. Just know that you can look forward to the day you start catching references and understanding jokes made about the show. The satisfaction of achieving cultural fluency as well as language fluency is worth it!
Fortunately, if you're in China, most of the shows are easily accessible on the Internet for free by searching for the Chinese titles. If you're outside of China, check the YouTube links for fast connections.
You're welcome 不客气!
1. 非诚勿扰 – Take Me Out – Fēi Chéng Wù Rǎo
Take Me Out is the King of Chinese reality shows and has enjoyed years of popularity. The show is a version of a dating show featuring 24 women who interview 5 men throughout the course of each episode. Each man gets to show three short videos produced by the production teams (usually with an element of self-promotion), and then answer questions posed by the 24 girls.
The host 孟非(Meng Fei) and commentators are the pillars of this program but do a stellar job at stimulating discussions and thoughts. If you're interested in Chinese peoples thoughts on sex, relationships and marriage, this is a must-watch.
Watch 非诚勿扰 and other JSTV shows on its official YouTube channel.
2. 奔跑吧兄弟 –  Running Man – Bēn Pǎo Ba Xiōng Dì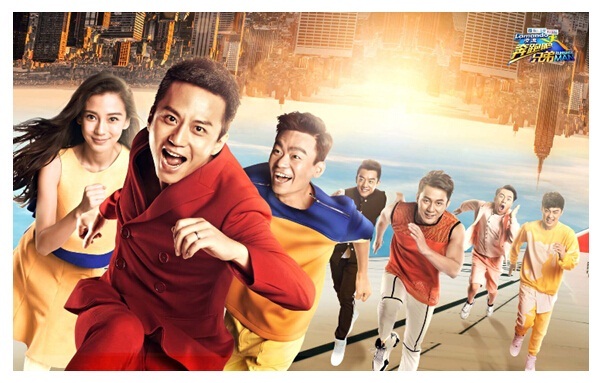 Running Man is a an outdoor competition-based reality show copied from a Korean show in which two teams of Chinese celebrities compete against each other to complete missions.
The show most likely owes its popularity to the fact that it gives fans a sneak-peek into the lives of their favorite celebrities instead of just watching them on staged performances or scripted talks. Through their reactions, dialogue, and candid movements, fans can feel like they really get to know the idols as a person, and live vicariously through them feeling the joy and excitement of the game.
Though it's a very popular reality show for Chinese young people, it requires deep understanding of the Chinese celebrity scene. If one wants to know the Arianna Grande or Pharrell Williams of China, this show might be helpful. 
Running Man's YouTube channel.
3. 我是歌手 – I Am a Singer – Wǒ Shì Gē Shǒu 
This reality show, produced by Hunan TV, is not your typical singing talent show. Instead of introducing hidden talents, it's a battle between professional Chinese Billboard artists.
In each round, the artist can only sing his/her own songs or cover another competing artist's song. The voting power is completely in the hands of the audience, and artists that are voted out on the show can actually  take a hard hit outside of it.
This show is highly entertaining for those who are interested in Chinese pop music. As a native Chinese person, I enjoy the artist's reinterpretations of their own songs or those of others.
(Another show based on similar rules is called 中国好歌曲, which focuses on new artists with original songs.)
Watch I Am A Singer and all Hunan TV shows on its YouTube channel. 
4. 奇妙的朋友 – Wonderful Friends – Qí Miào De Péng Yǒu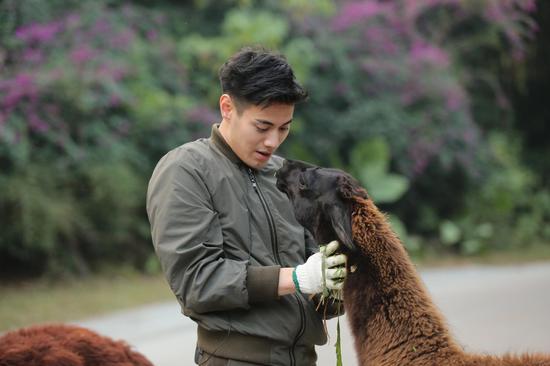 Wonderful Friends is an original reality show produced by Hunan TV, (nicknamed Mango TV because of it's mango shaped logo). Hunan TV is the Chinese reality show factory that has been the leading force of the entire industry in China. The show invites six celebrities to take part in caring for zoo animals.
****Views among Chinese netizens are split. The show and its producers are currently under attack for suspected animal abuse. Animal rights activists have called for a boycott of the show and criticized the producers for encouraging unprofessional and potentially harmful behaviors. The producers responded that the intention of the show was to raise awareness for animal protection.
There's no doubt that celebrities are not professional animal caretakers. Even though a reality show like Wonderful Friends invites discussion of animal protection, can it do more harm than good? Let's keep an eye on the development of the issue as the show goes on.
Check this playlist out for Magic Friends.
5. 最强大脑 – Super Brain – Zuì Qiáng Dà Nǎo 
Super Brain is the biggest science-based reality show in China. Every episode has a specific theme and invites Chinese people with superb mental strength and acumen to solve math and science challenges/puzzles. To make the show more relatable to the average TV audience, the production team invites celebrities to be commentators. The show will select the best 12 contestants to produce a world-class team of super geniuses who compete internationally.
The show is not just fun to watch, but also educates the audience about what human brains are capable of.
Watch Super Brain Season 2 for free on YouTube.
6. 奇葩说 – You Can, You BB – Qí Pā Shuō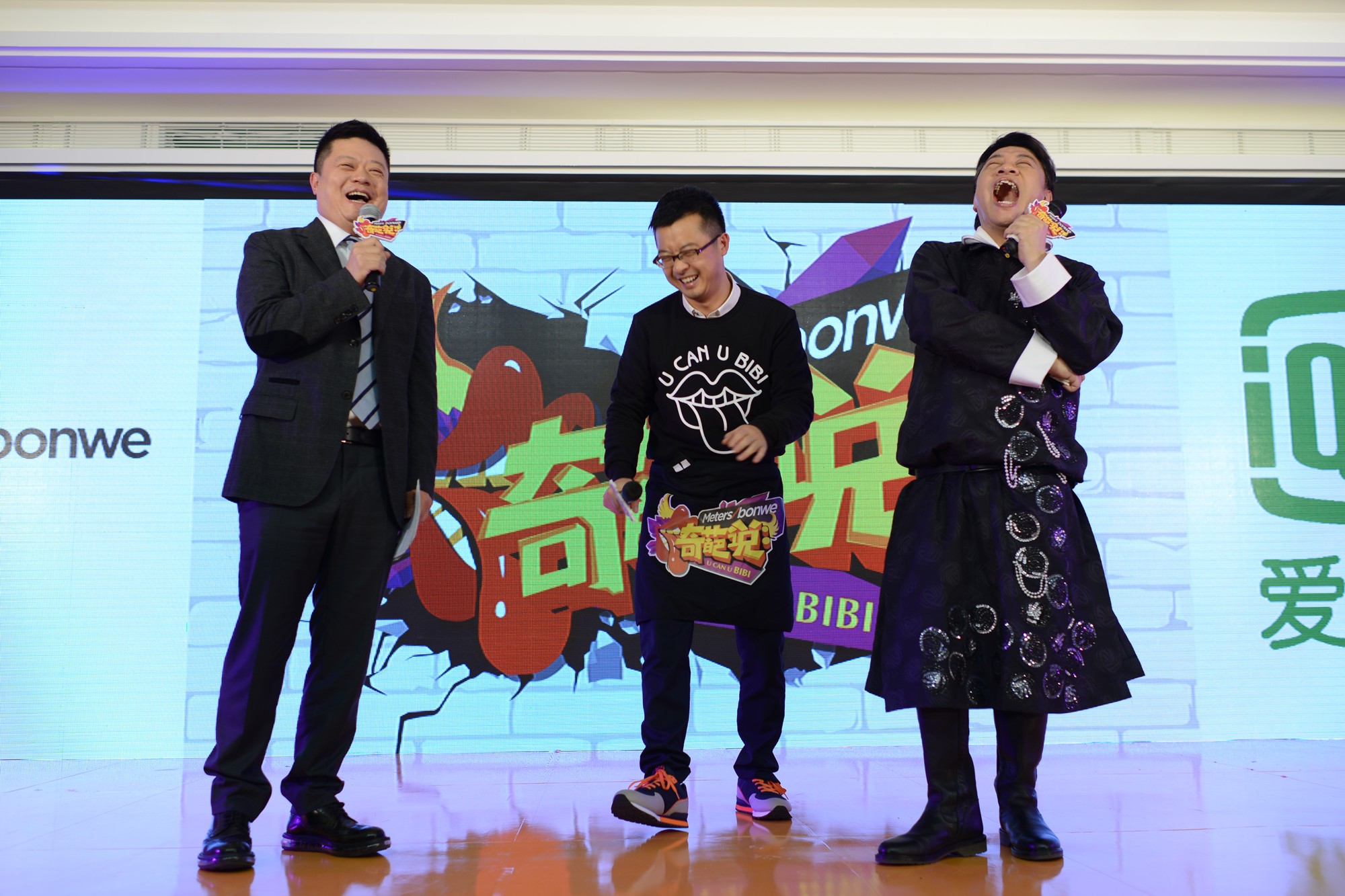 Touting itself as the first Chinese Internet talk show, You Can You BB can be interpreted as "You Can You BS" literally. The show invites one popular Chinese female celebrity to chat with three quick-witted male commentators on trending topics. It also organizes debates around a current issue in Chinese society, such as "should you check your boyfriend's phone?" or "is it OK to not have kids?"
The show gives any viewer a peek into what Chinese society wants to talk about and hear their 奇葩(Qipa) (offbeat, quirky, adj.) insights. The language used is slightly crude and the views expressed are quirky, but this Internet-based talk show is edgy and shows a side of Chinese buzz that's rarely seen on mainstream channels. 
Watch Qi Pa Shuo on iQiyi.
7. 一路上有你 – With You All Along* – Yí Lù Shàng Yóu Nǐ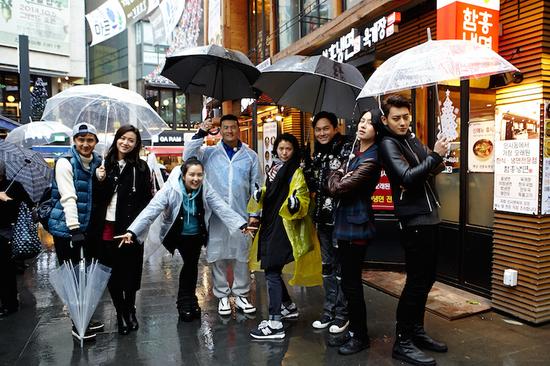 This is a juicy gossip show on celebrity married life. Three Chinese celebrity couples are invited to live in a house in Korea and accept challenges presented by the production team and a foreign life abroad. Fans interested in celebrities' private life and gossip will be fully satisfied.
With You All Along on YouTube.
* The name of the show is CBR's own translation not the official English name.
8. 爸爸去哪儿 – Where Are We Going, Dad? – Bà Ba Qù Nǎ Er
Similar to With You All Along, this show takes five pairs of fathers and children to a remote village away from the bustling Chinese cities. The dads and children will have different missions each day. It can be very entertaining and heartwarming to see the awkwardness of dads trying to cook or tuck the children in, and their intimate interactions. The show also reflects issues in today's Chinese parenting culture.
Selling point: cute father-child interactions including fishing together and whispering before bedtime. Awww.
Season One is here. Though it was syndicated in 2013, it's still very cute to watch today.
---
Cecilia Miao is a growth strategist at ChineseSkill, a new Chinese study app committed to making Mandarin accessible through the basics, a Producer at Channel C , a YouTube Channel serving as a cultural bridge for Americans and Chinese students, and forever a TCK (third culture kid) and proud badger based in Beijing. Follow her on twitter (@miaosi51).
Check out her other post on learning about Chinese pop culture through TV here
---